VIRTUAL BASEBALL HOW TO GUIDES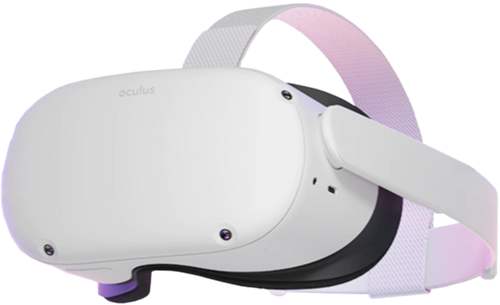 Buy an Oculus Quest 1 or 2 at your favorite electronics retailer. 
Virtual Baseball is available on the Oculus Quest Store via App Lab.  You have to search the store for "Virtual Baseball" exactly.  See the guide for exact instructions.
This guide will provide step by step instructions to accomplish the following:
Open the dashboard
Create a Reaction VR Sports account
Subscribe to Virtual Baseball
Assign your players – If you do not assign players, no names will appear on activated Quests
Your Virtual Baseball subscription gets assigned to Oculus Quest devices.
You can find the "Quest Code" in the dashboard, under subscriptions.
When you start Virtual Baseball on the Quest, you will see a list of activated players and the option to add players. When you add a player, you enter the Quest Code. All players under your subscription will be available in Virtual Baseball on that device.
Start Virtual Baseball from the Quest App menu.
Select the user from your subscription. 
Select a training program.
Watch the video for a demonstration