Setup Reaction VR Sports Account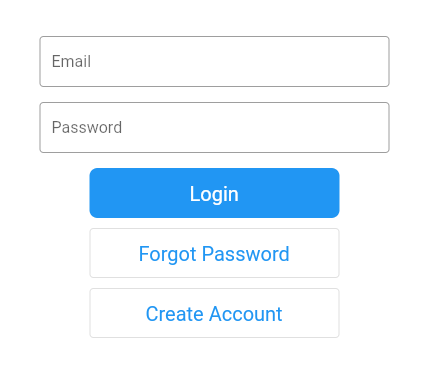 Login or Create an Account
Login with your Reaction VR Sports account.  This is an email and password.
If you don't have an account, create one. A verification code will be sent to the email address you provide.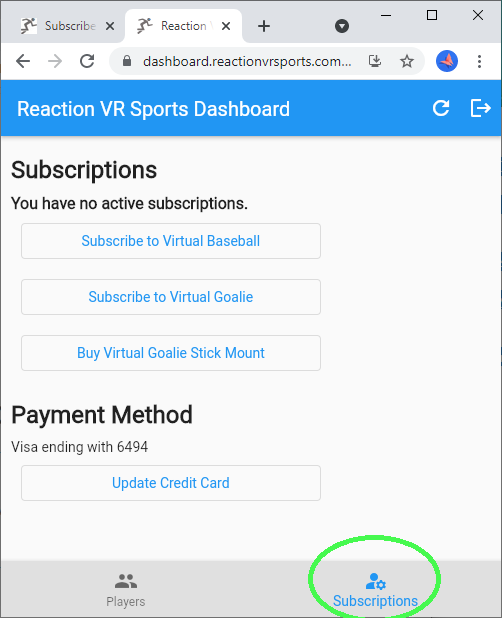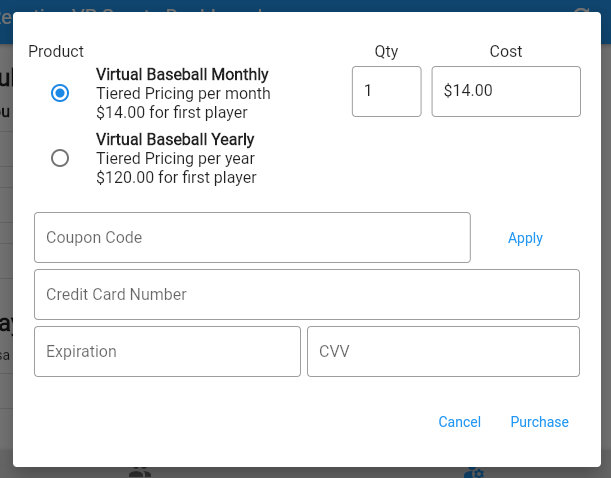 Use the bottom navigation bar to view subscriptions
Click the "Subscribe to Virtual Baseball" button
Select whether you want to subscribe by the month or year
Enter any coupon codes and click "Apply" to verify its terms
Enter your payment information and click "Purchase"
NOTE: YOU MUST ASSIGN PLAYERS. Virtual Baseball does not assume that you are the player, even if you only create the subscription for a single player.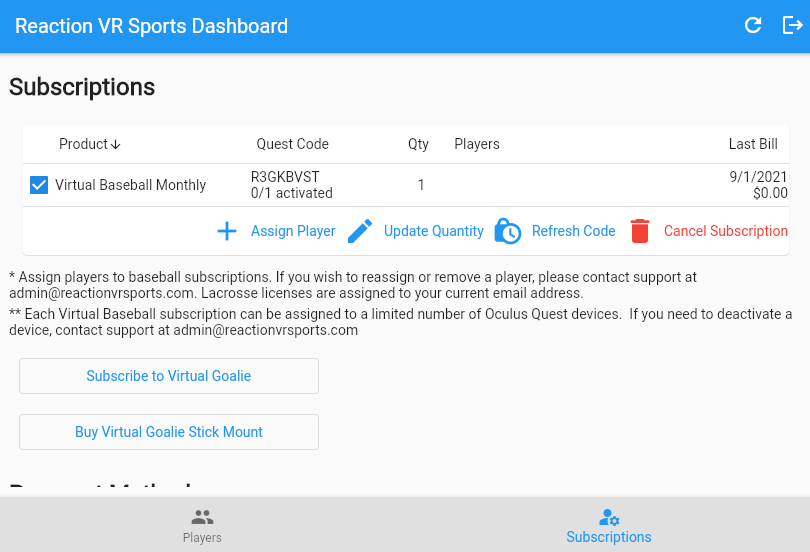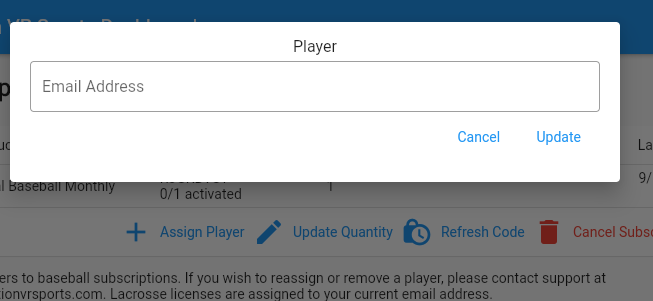 Click the baseball subscription row so the checkmark is checked
Here you can assign players, update your quantity and cancel your subscription
For each player

Click "Assign Player"
Enter the player's email address
Click "Update"

The player will now be in the player list
If you need to remove players, contact us