Setup Reaction VR Sports Account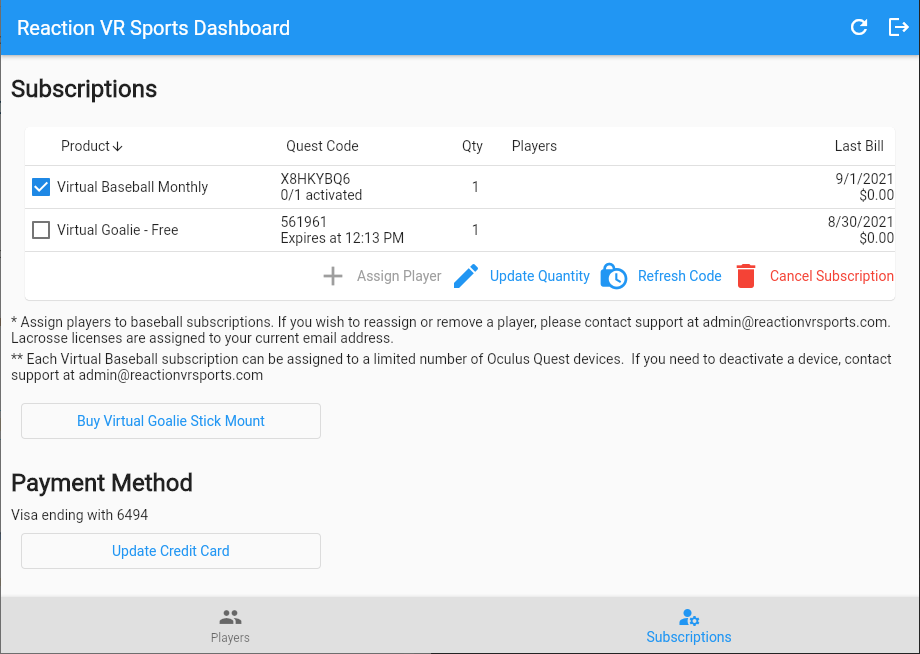 Use your browser to go to the dashboard.
Login with your Reaction VR Sports account that was used to subscribe to Virtual Baseball.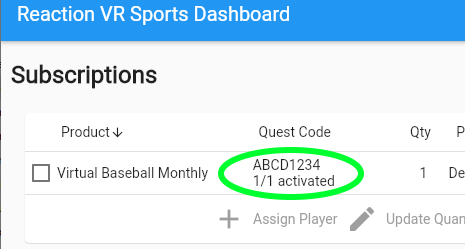 Find Subscription Quest Code
Go to the subscriptions screen via the bottom navigation bar.
There is a "Quest Code" listed for the Virtual Baseball subscription.  Note this code for use on the Quest.  It is eight alphanumeric characters.
You are allowed to activate each subscription on one Quest.  If you are a team that requires more than one Quest to be activated, contact us and we will accommodate you.
Start Virtual Baseball on the Quest from the App menu
Click "Activate New User"
Enter the Quest Code for the subscription
All subscription players will appear on the screen for valid codes
You can now train as each of these players.
 See the video for an example.