Install Virtual Goalie on Quest 1 & 2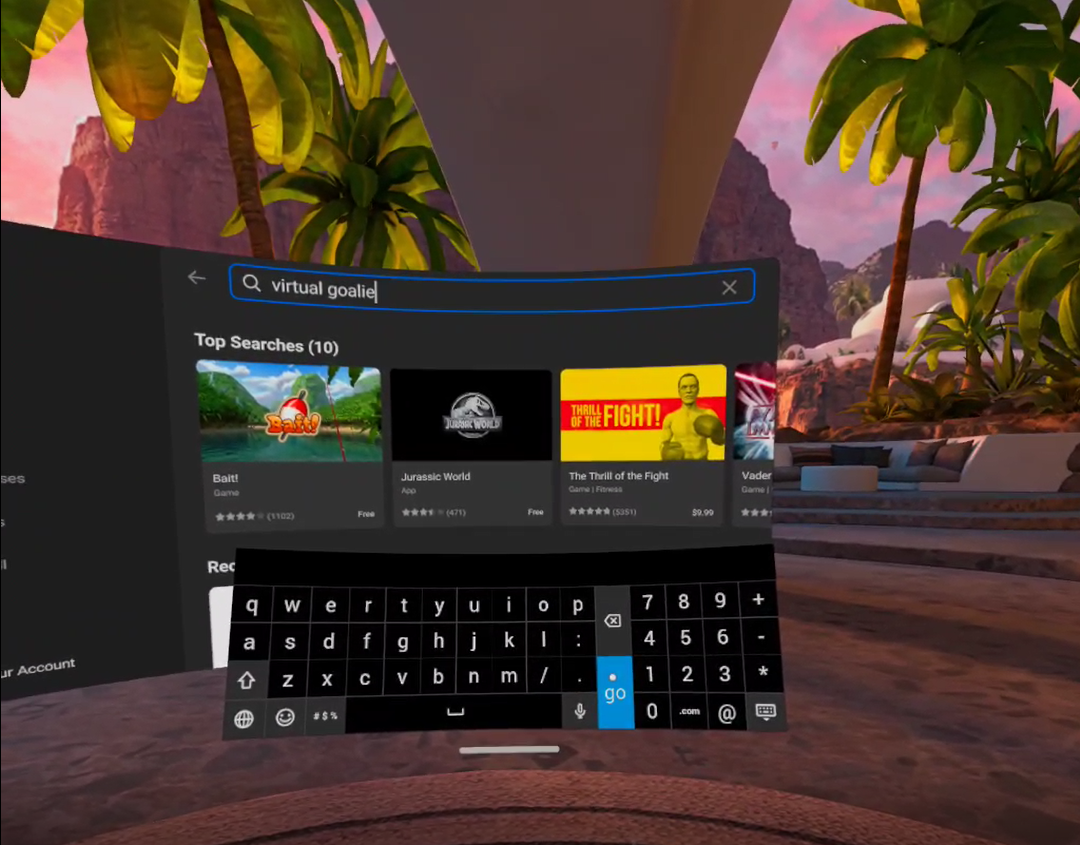 Put on the quest and go to the store
Our app is now in the Store in the App Lab.  
Search for "Virtual Goalie" exactly.  Partial searches will not work with App Lab.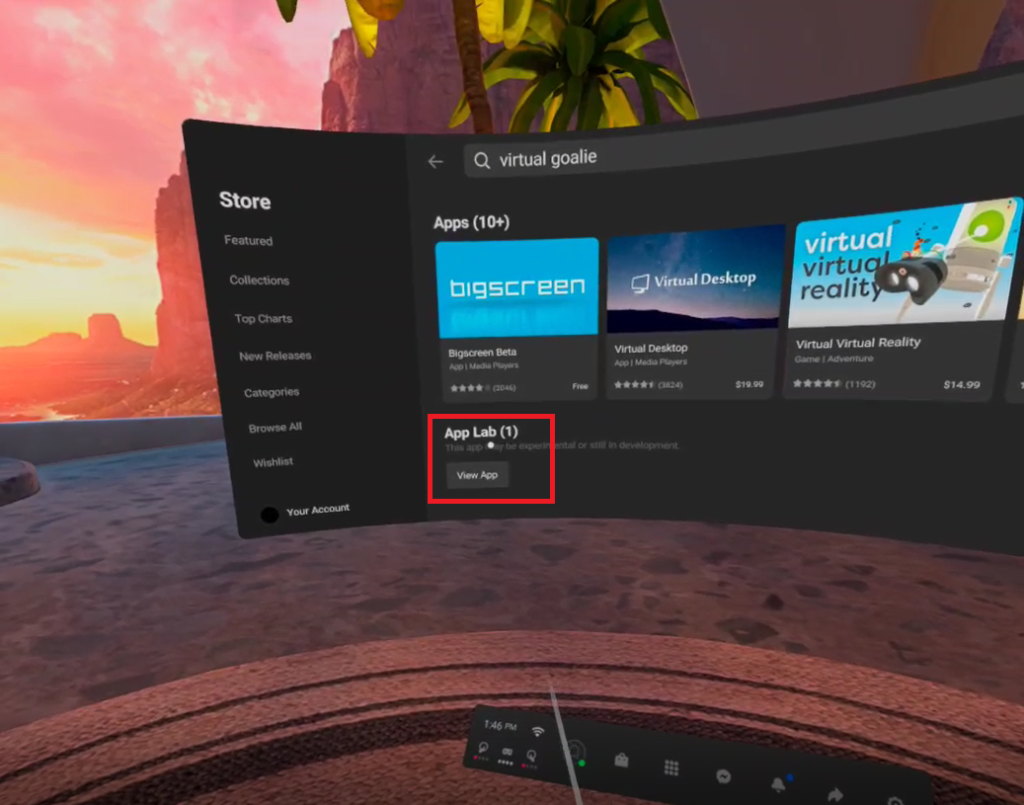 The results at the top are similar name matches in the normal Store.
Under those results is "App Lab" with a button that says "View App."  Click it.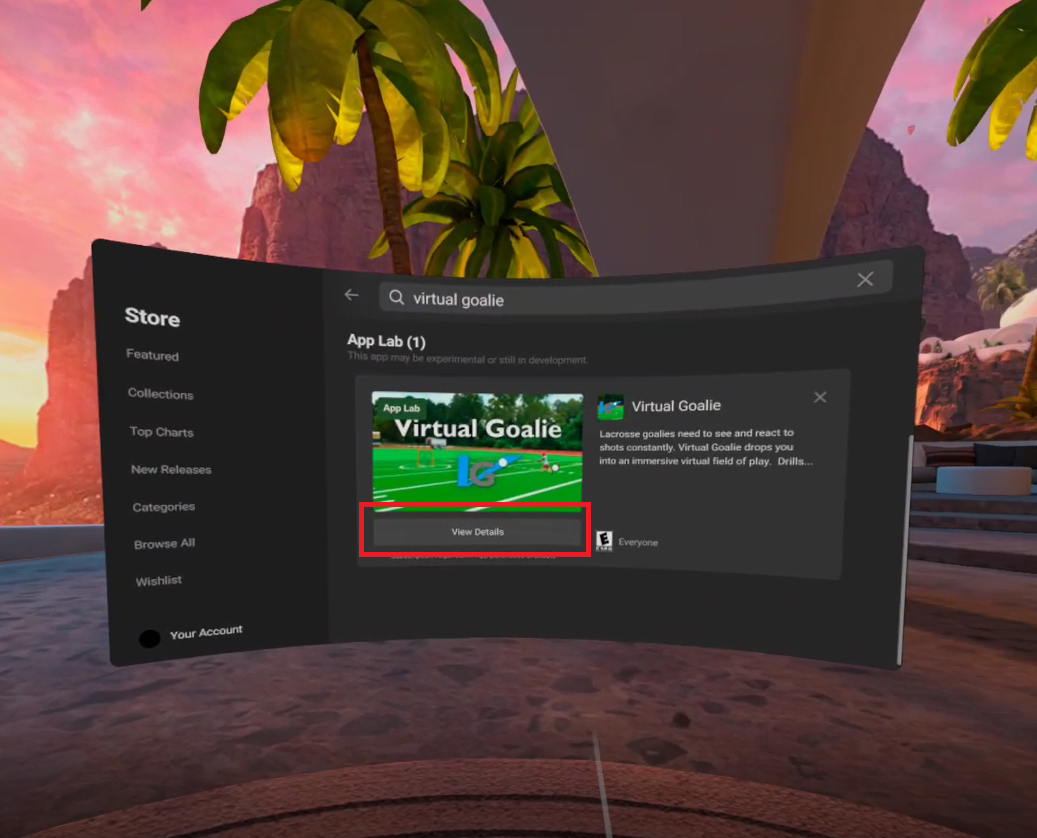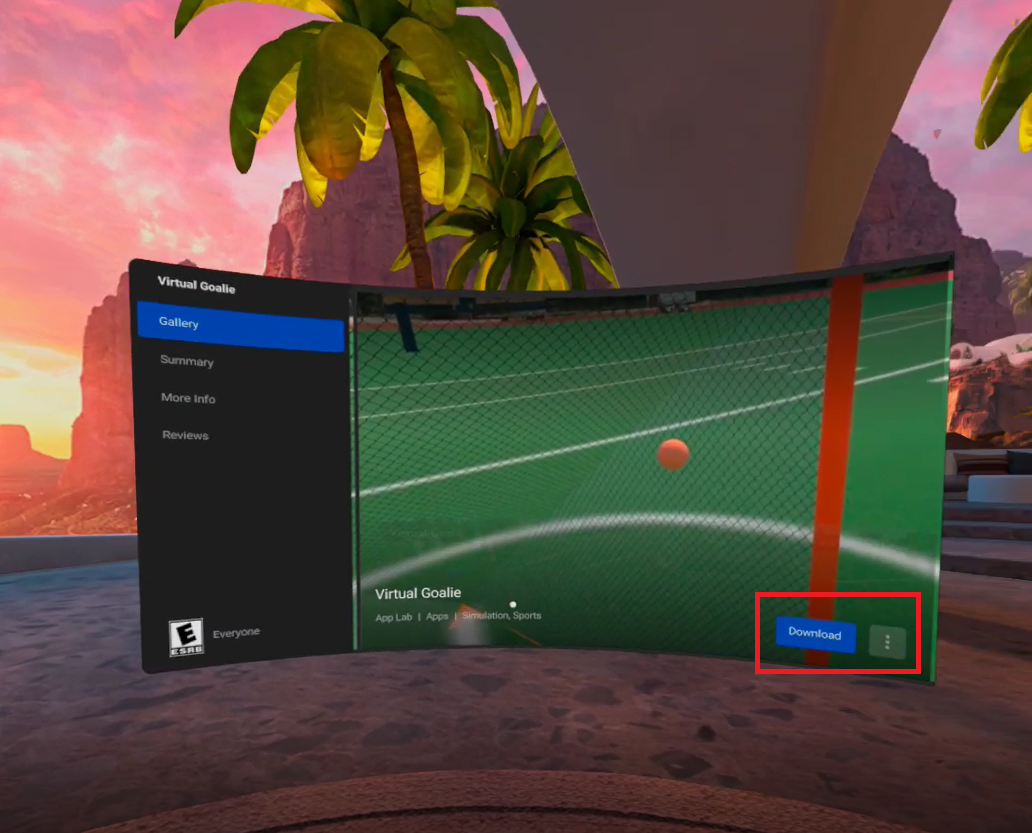 Download and Install the App
Tap on the app info that pops up.
Tap on "View Details"
On the bottom right is a button to "Download".  This will download and install Virtual Goalie.  Once it completes you can start the app from there.
Install Virtual Goalie from App Lab
Watch this video that demonstrates installing Virtual Goalie using the Store and App Lab.