Install Virtual Goalie on Quest 1 & 2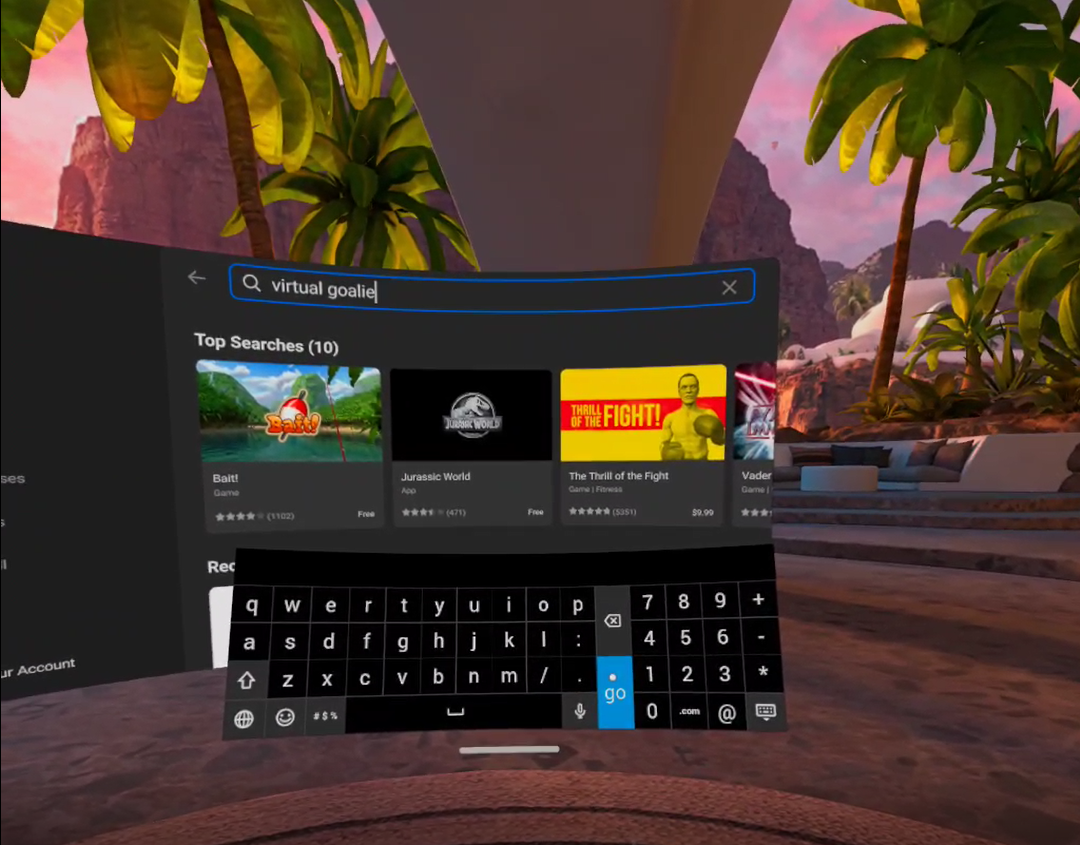 Put on the quest and go to the store
Our app is now in the Store in the App Lab.  
Search for "Virtual Goalie" exactly.  Partial searches will not work with App Lab.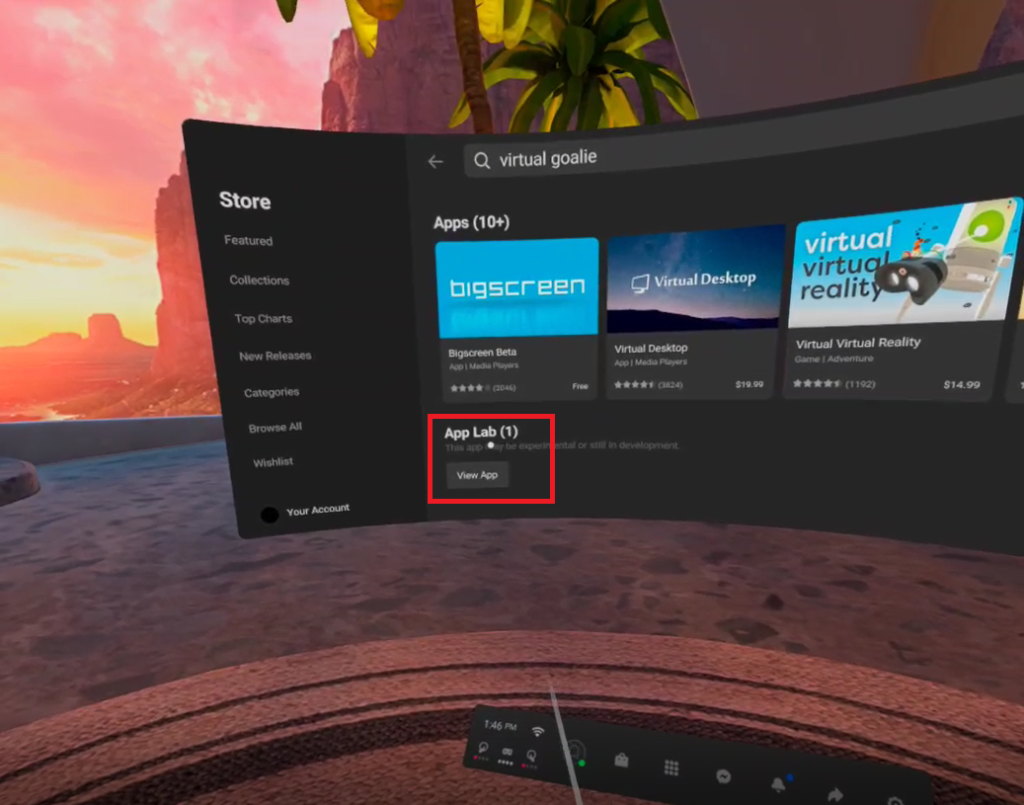 The results at the top are similar name matches in the normal Store.
Under those results is "App Lab" with a button that says "View App."  Click it.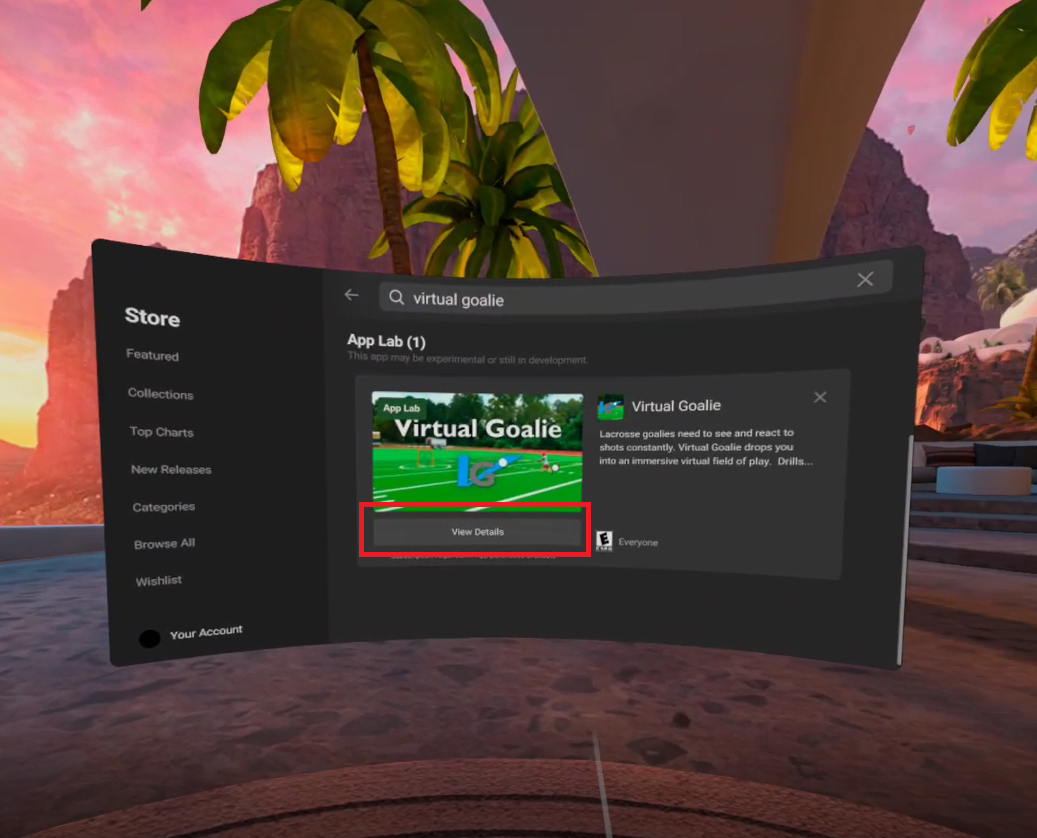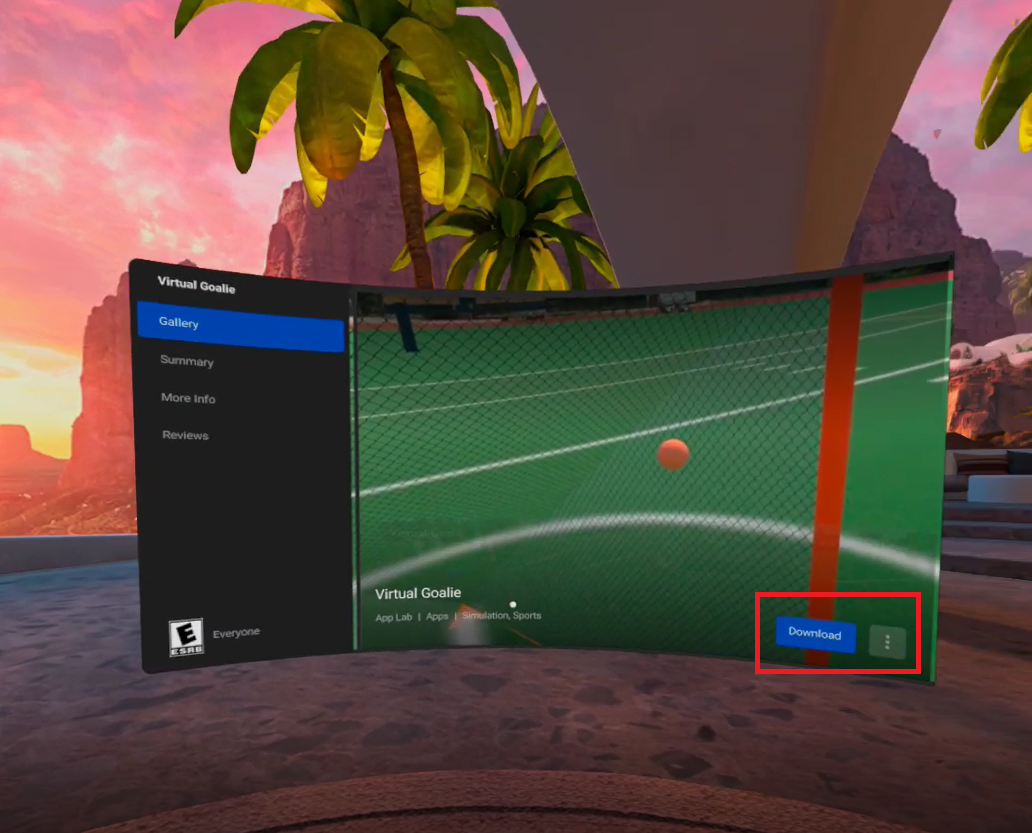 Download and Install the App
Tap on the app info that pops up.
Tap on "View Details"
On the bottom right is a button to "Download".  This will download and install Virtual Goalie.  Once it completes you can start the app from there.
The "Setup My Quest" tab in the tool will provide step by step instructions to accomplish the following:
Create a Virtual Goalie account
Install the mobile app
Update your settings (dominant hand, shot speed, stick type, etc.)
If you have a stick mount, install it on a lacrosse stick.
You can use Virtual Goalie without a stick mount. 
However, we highly recommend you buy one. Training is much more realistic when using a lacrosse stick.
Virtual Goalie is in your app list once it is installed. Run it like any other app.
Install Virtual Goalie from App Lab
Watch installing Virtual Goalie using the Store and App Lab.
PUT ON THE QUEST AND RUN VIRTUAL GOALIE
Run the Virtual Goalie on Quest
Virtual Goalie now lives in your installed Apps, just like any apps.
Tap the Apps icon/button in the main menu.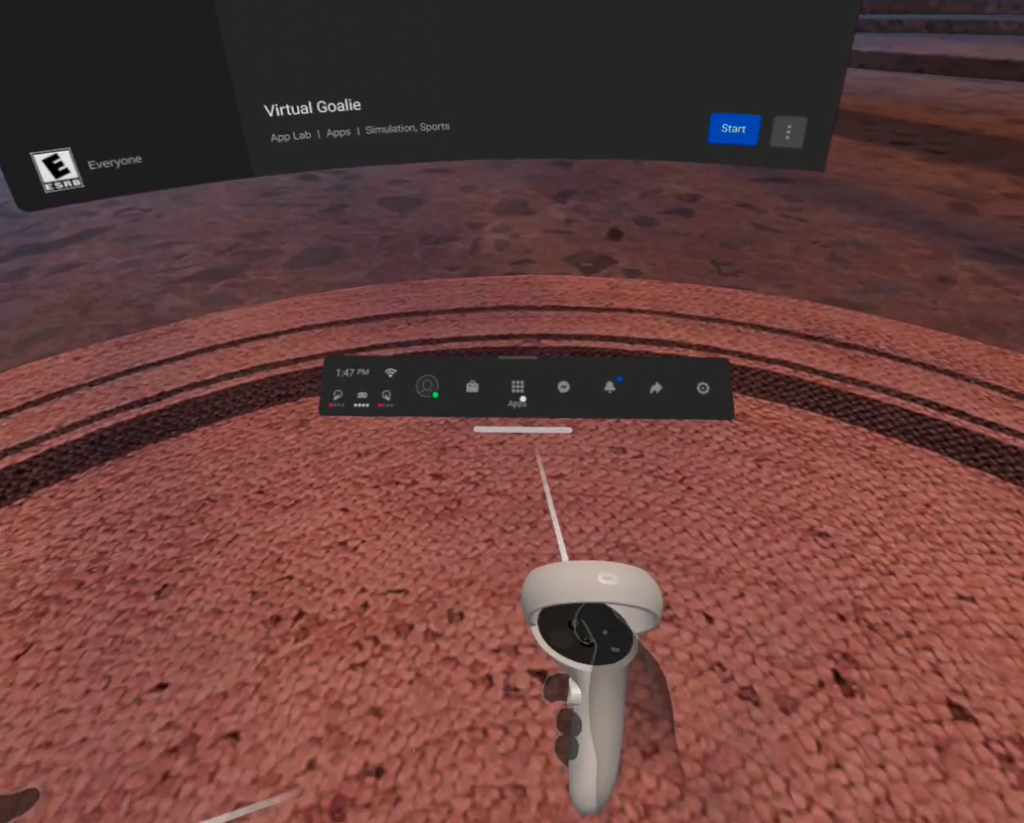 Find Virtual Goalie, and tap it to start.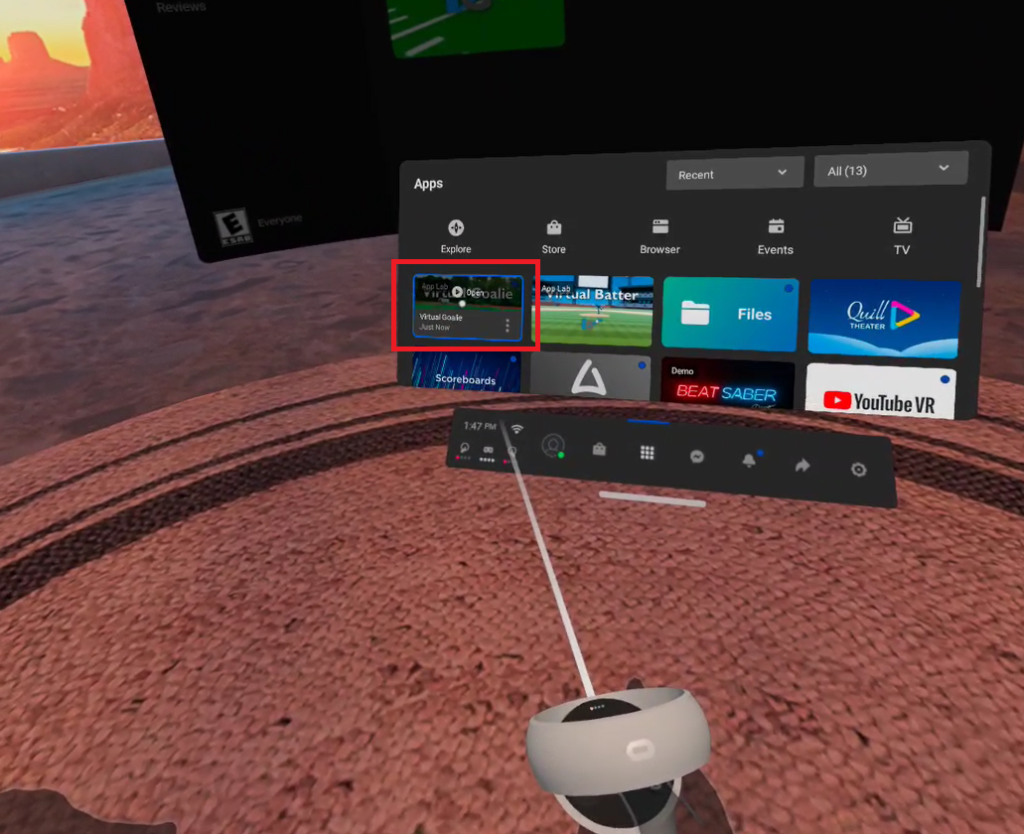 Generate & Enter VR Token
The first video shows how to generate and enter a VR Token. VR Tokens are used to identify you during training. They are easier to enter than username and password in a VR environment. You must have an active subscription to generate a valid token.
The second video shows how to start training in the Quest, from app startup, to token entry, to selecting a drill.
Note that the Oculus menus to start unknown apps have changed since this video was made. Follow the newer instructions on this page to start VIrtual Goalie.