TRAIN WITH VIRTUAL GOALIE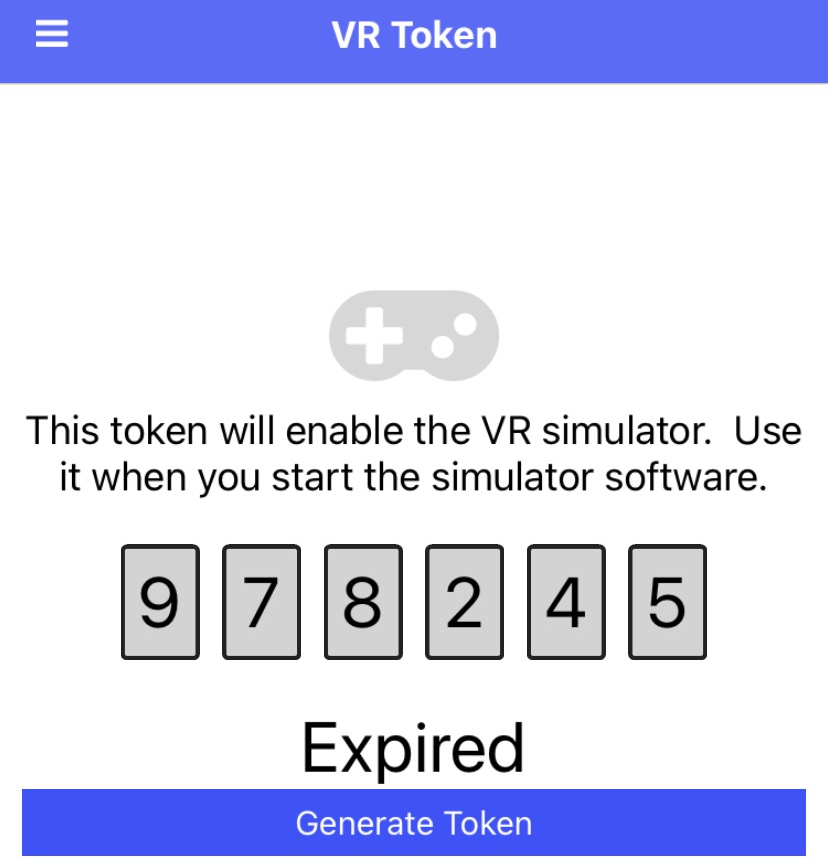 VR Tokens are used to log into Virtual Goalie.
These tokens identify you to our system so that we can track your data.
Open the mobile app on your phone or tablet
Tap the "burger menu" on the top left
Tap "VR Token" in the menu
Tap "Generate Token" to generate a VR Token
All tokens will be expired if you do not have an active subscription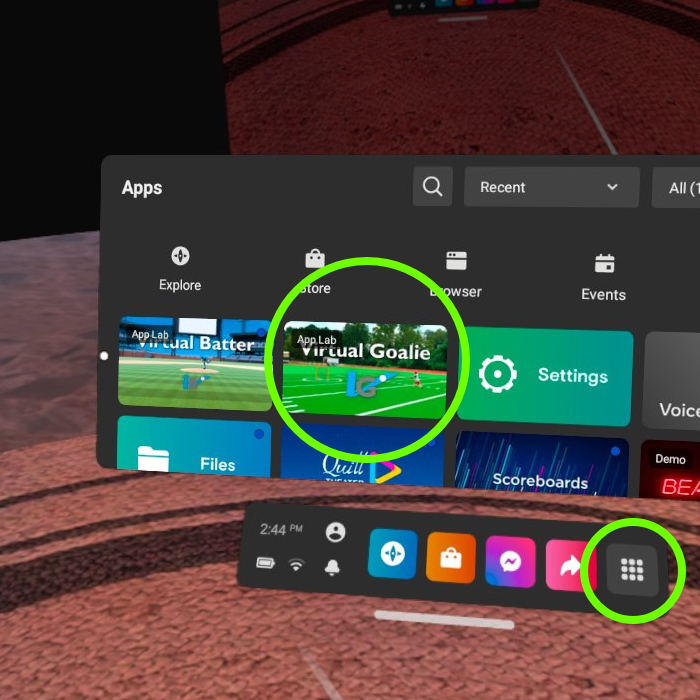 Start VIRTUAL GOALIE ON THE QUEST
Virtual Goalie now lives in your installed Apps, just like any apps.
Tap the Apps icon/button in the main menu.
Virtual Goalie will be in your list of apps.  Click it to run the app.
ENTER THE TOKEN ON THE QUEST
Tap on the app info that pops up.
Tap on "View Details"
On the bottom right is a button to "Download".  This will download and install Virtual Goalie.  Once it completes you can start the app from there.
The menu displays drills based on your gender. Some items are folders with drills inside of them.
Once you start a drill, look at the opposing player that has the ball to start a shot.